An 18-year-old high school senior is now wheelchair-bound after receiving a dose of Johnson & Johnson's Covid-19 vaccine, according to a mini-documentary produced by America's Frontline Doctors.
Emma Burkey was about to set off on a trip to Hawaii last June with her mom to celebrate her high school graduation when she began experiencing vaccine side effects.
SHOCKING: Watch the story of teenager Emma Burkey, who had a significant adverse reaction to the Johnson & Johnson shot.

These are the stories Big Pharma doesn't want you to hear.

?: https://t.co/tSCa0Yx8UP pic.twitter.com/pQi5sv8rEk

— Dr. Simone Gold (@drsimonegold) February 5, 2022
"In March, I got the J&J vaccine. I got it because I work with babies in the nursery – I volunteer there – and I also babysit, so I'm around babies all the time. It's what I do. I didn't want to put the babies in danger," Burkey admits.
The beach-loving grad says she chose J&J because it was only a one-shot dose vaccine.
---
Soon, she began experiencing fevers and vomiting, which doctors reportedly dismissed as normal.
On April 2, Burkey says she had a terrible headache that "felt like my head was vibrating."
Burkey next began experiencing involuntary neck movements and throwing up blood.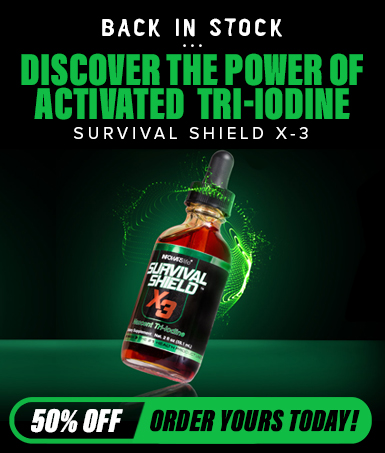 She was then transported to a hospital with EMS workers believing she was suffering a seizure, but doctors later learned she was experiencing bleeding within the brain due to a stroke.
After three brain surgeries, four strokes, intubation and a tracheostomy, Emma was miraculously able to make a comeback and is slowly re-learning how to walk with help from her parents.
"I had brain bleeds and blood clots that the Johnson and Johnson vaccine caused," Emma says. "I love babies and Johnson and Johnson was the baby company… pretty much anybody who has a baby has used a Johnson and Johnson product."
"If I had known that this could have happened to me I wouldn't have done it," she says, adding, "and they want people to keep getting it."
Now her family is facing the challenge of helping Emma deal with her new affliction and paying her mounting medical bills.
Watch the full nine-minute documentary HERE.
---
Follow the author on Gettr: https://www.gettr.com/user/adansalazarwins
Gab: https://gab.ai/adansalazar

Minds: https://www.minds.com/adan_infowars

Twitter: https://twitter.com/AdanSalazarWins
Parler: https://parler.com/profile/adansalazar/

Facebook: https://www.facebook.com/adan.salazar.735
Vaccine Deaths & Injuries – The Elephant In The Living Room – David Icke